How to assign agents to channels
Included for free in plans
VIP
PRO
BASE
In this tutorial we will show you how to assign agents to channels.
With this feature you are able to assign an agent to answer conversations from an existing website, social network, e-mail or telephony channel in your account.
E.g., you have a few channels (sites, socials, emails) connected to JivoChat and you would like different employees to receive messages from those channels — you can assign certain agents to specific channels.
Please log in to our Web or Desktop app.
Go to Manage -> Channels -> Assign agents, next to channel name, as shown in the following image: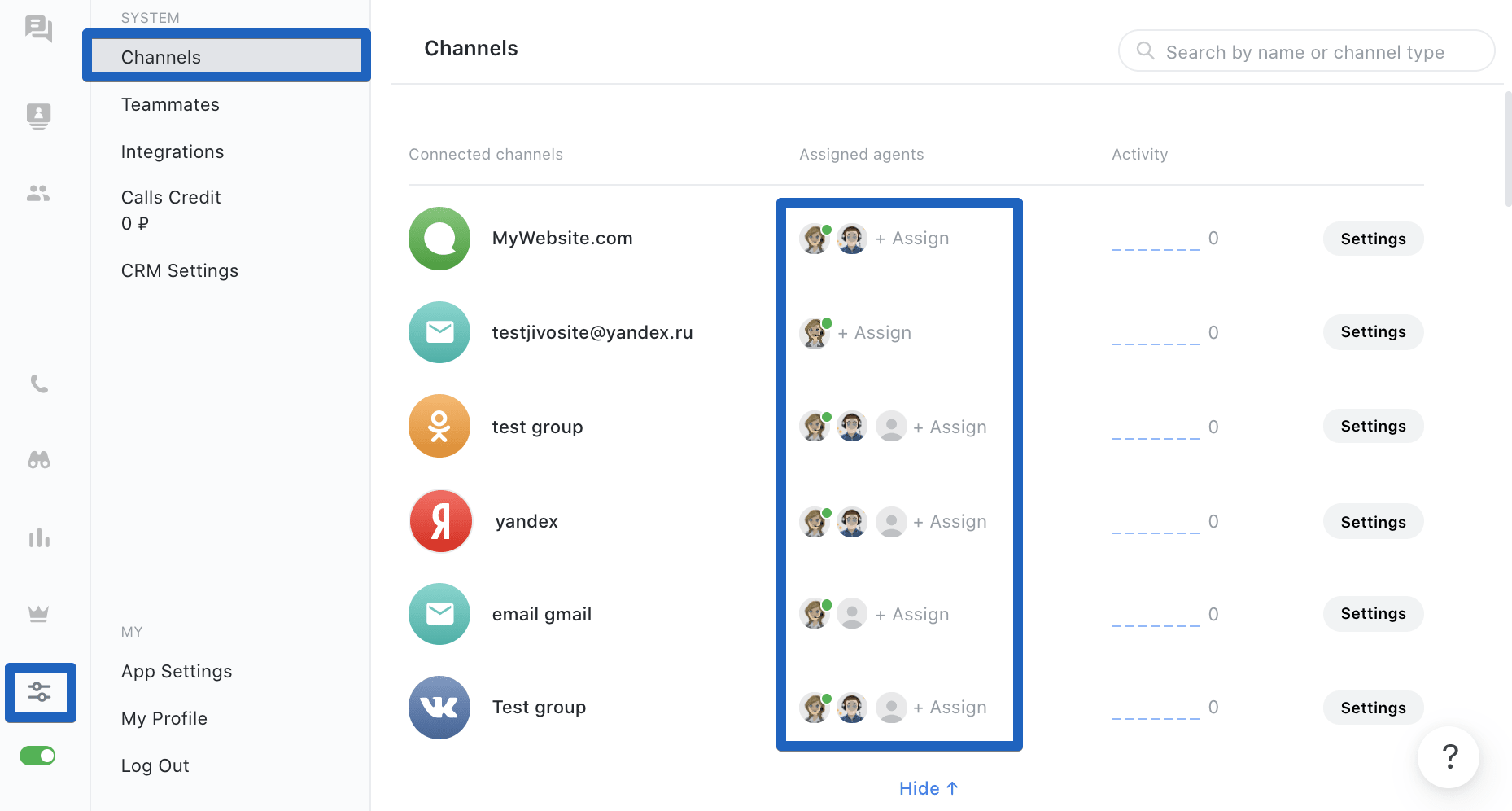 In this menu you will be able to check and uncheck your agents to be assigned or unassigned from the channel:
That is all! If you have no agents assigned, your chat will be shown as offline and only the agents assigned to the channel will receive chat notifications.
Ask in the live chat, we are ready to help around the clock