Integration with Zendesk ticketing system
Included for free in plans
VIP
PRO
BASE
The following article will help you to connect JivoChat with a popular help desk ticketing software. This integration will allow you to create tickets directly from chat logs and offline messages from JivoChat, configure the priority and category of the tickets and search for past conversations and information of clients using their contact emails.
To set up the integration, you must follow a few simple steps:
1.Open the JivoChat desktop application or the web-version at app.jivosite.com and log in with your admin credentials.
2.Click on the Manage button in the lower left corner, then go to Channels -> Settings (below your website name).
3.Next, move to the Notifications menu. Fill your Zendesk email in the fields E-mail for chat logs and notifications and E-mail for offline messages.
4.Check if the option to send chat logs by email is activated in the Notifications settings. By default, all new accounts have this option disabled, being necessary to activate it.
5.Now you need to create a trigger in Zendesk. Go to your Zendesk account and click on the Admin button. In the Business rules section, choose Triggers and create a new trigger with the following conditions: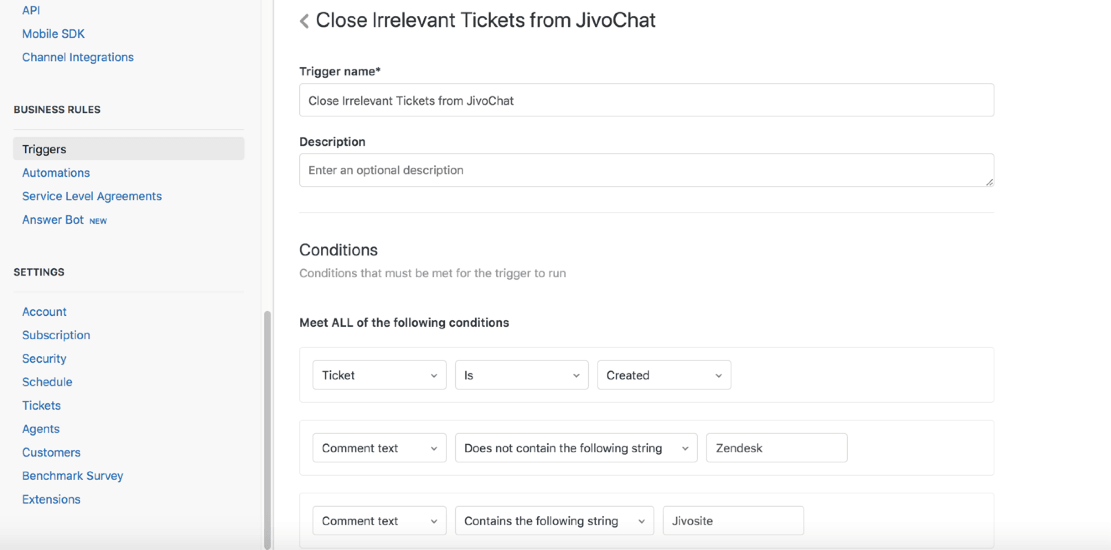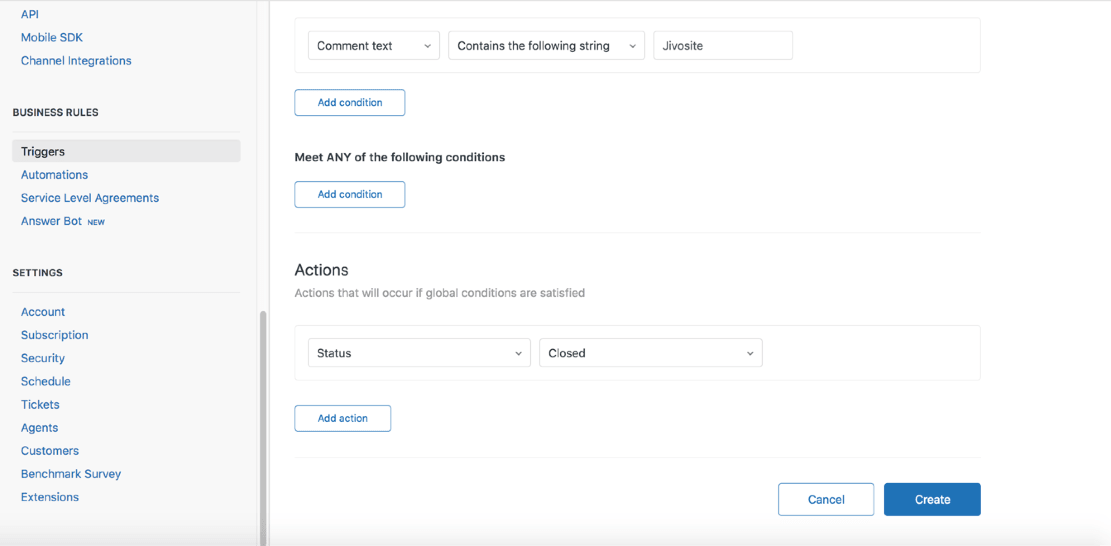 After creating the trigger, the integration is successfully set up.
From now on, you will automatically receive tickets created from JivoChat chat logs and offline messages.
Ask in the live chat, we are ready to help around the clock